Labfacility News
Fast Response Thermocouples
Posted on 03-08-2020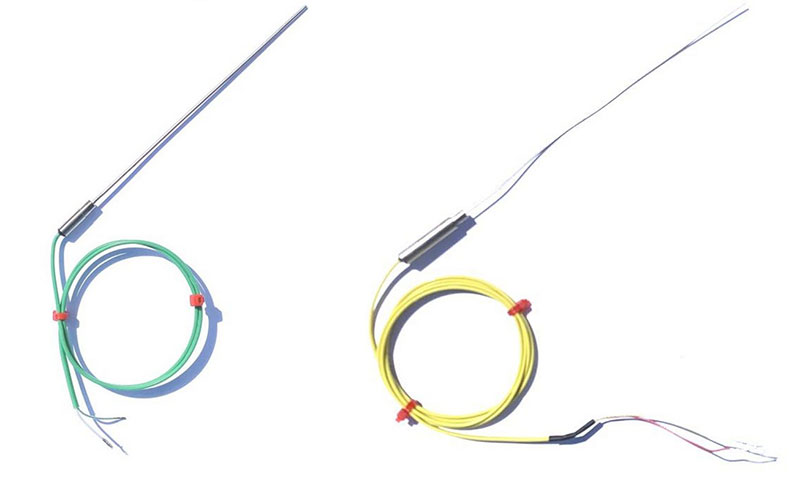 Larger range of Fast Response Thermocouples now available with 0.25mm and 0.5mm listed on our website in IEC or ANSI calibration, 0.75mm and 0.81mm available through our custom sensor configurator. Submit your requirements here to receive a quote directly from our sales team.
Click here to see our IEC range.
Click here to see our ANSI range.
Industrial Infrared Thermometers
Posted on 15-07-2020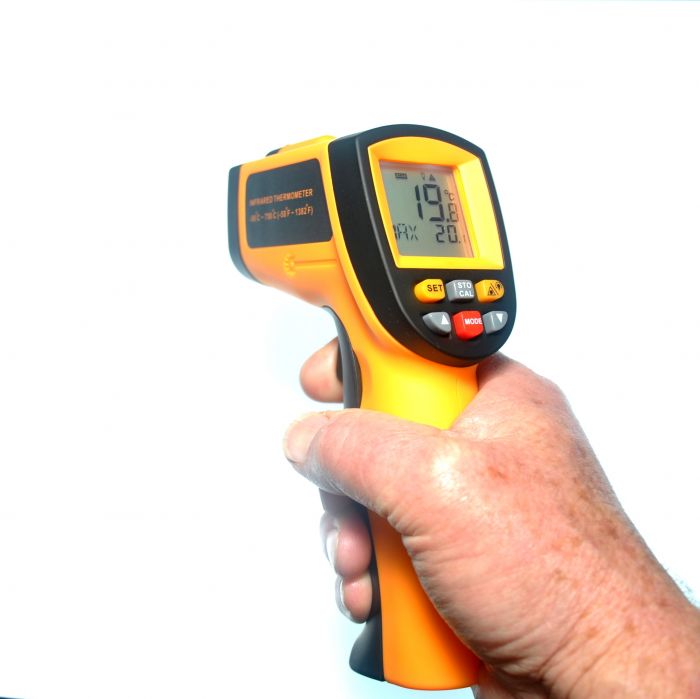 Popular, great value and now back in stock, these infrared thermometers are used for measuring the temperature of the object's surface. This is applicable for various hot, hazardous or hard-to-touch objects without contact safely and quickly.

Popular applications include hot water pipes, hot engine parts, cooking surfaces, hot tubes insulation, electrical connection, ballasts in electric lights, electric motors, bearings, wine coolers, hot asphalt, swimming pools, fish tanks, hot / cold food products, heating & air conditioning, etc. Also available with a certificate of conformity if required, see the full range here.
NEW Digital Body Thermometer
Posted on 01-07-2020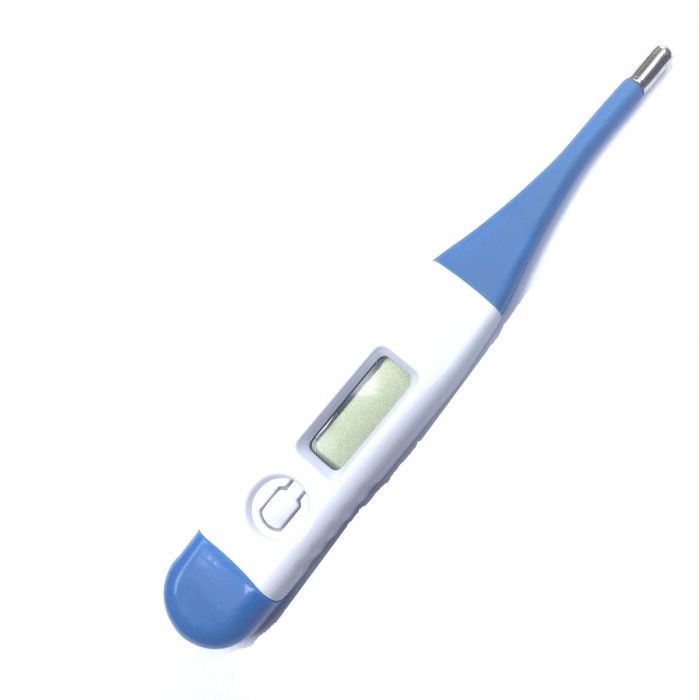 This digital thermometer can quickly, accurately and conveniently measure the temperature of the human body with an accuracy of +/- 0.1°C.
With a flexible probe head and a shell made of non-toxic plastic, this thermometer is less fragile than the traditional mercury versions, which are easy to break. Mercury pollutes the environment and is not as easy to read.
Sheffield United Associate Programme
Posted on 17-06-2020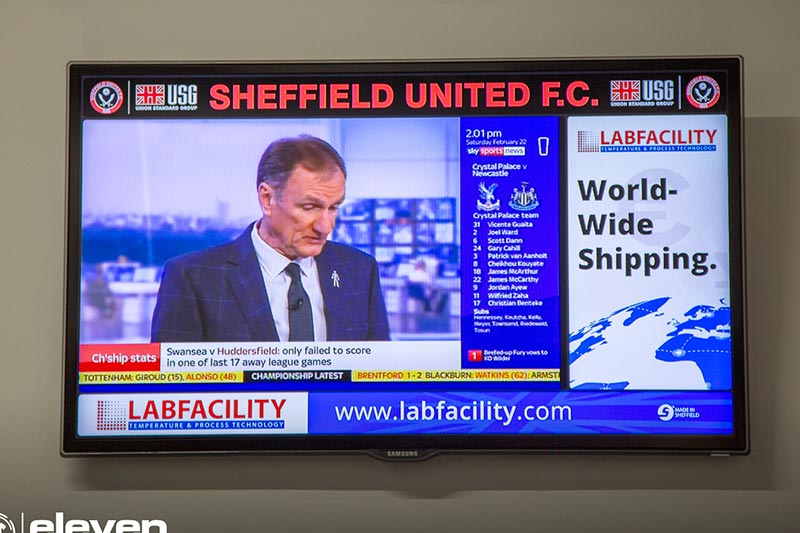 Football is back! Labfacility would like to wish Sheffield United the best of luck for their opening match from one of their sponsors. Staff at our Dinnington branch will be rooting for them!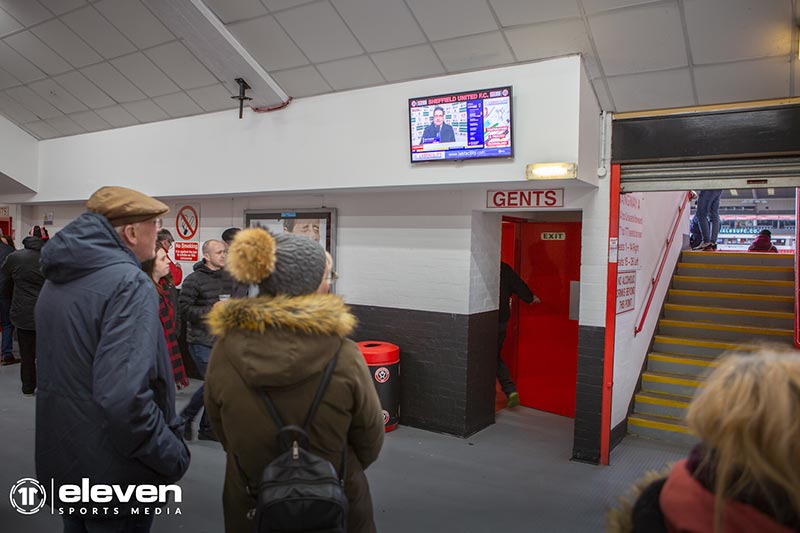 300 UP!
Posted on 10-06-2020

We are proud to have received our 300th independent review today on Trustpilot.
'Thank you to everyone at Labfacility who have made this possible'
Best Wishes, Martin Riddett – Managing Director
Status Instruments from Labfacility
Posted on 02-06-2020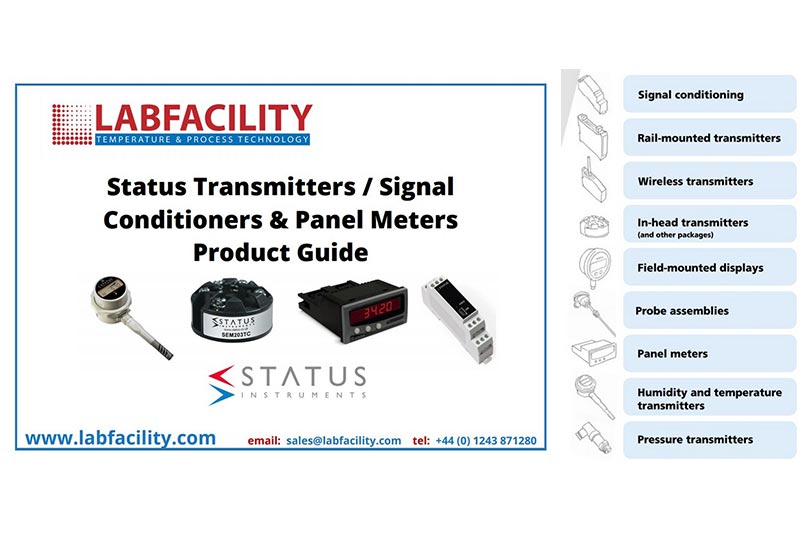 We are official distributors of Status Instruments products. See our detailed product guide for the products we offer, including transmitters, signal conditioners & panel meters. Hundreds of products are now available to order from stock or with short lead times.
View the Product Guide here and browse all Status products on our website here.
New range of Product Guides
Posted on 01-05-2020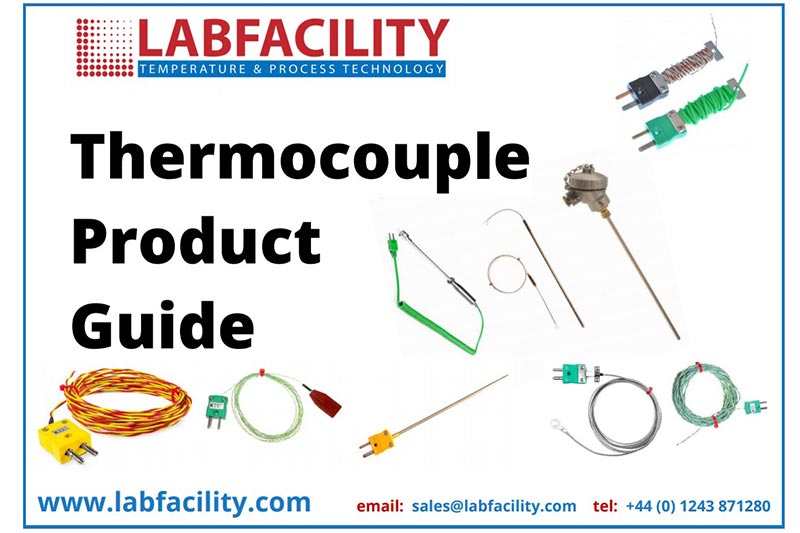 We are pleased to launch a new range of product guides - available to download from our website, these guides give comprehensive details of our main product ranges, variations on offer, materials used and temperature ranges together with suggested applications for use.
They are a great place to start if you are looking for information on the correct temperature products to suit a specific application.
Click here to view and download you product guide.
Farnell, a Key Distributor for Labfacility
Posted on 20-04-2020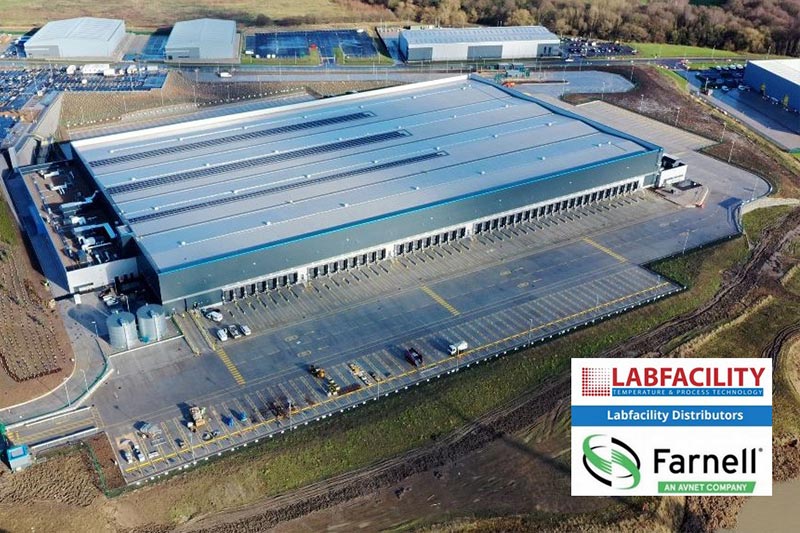 Great News! Labfacility last week despatched the first goods to the new Farnell UK1 site, opened in April 2020 near Leeds, UK.
Farnell are one of our main Worldwide distributors and we are pleased to sell our products through their global operations.
See the full range of products we offer through Farnell here
Still Open For Business!
Posted on 03-04-2020

During these difficult times, Labfacility are open to provide products for all your temperature requirements - visit our website and buy-on-line for fast delivery of in-stock items. Please contact our sales team for assistance.
Sheffield United Associate Programme
Posted on 13-03-2020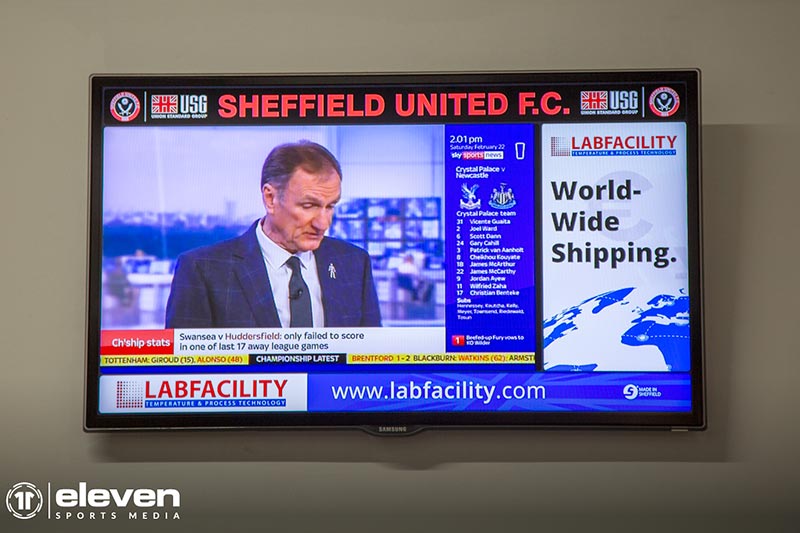 We are proud to part of the Sheffield United Associate Programme, look out for us at Bramall Lane!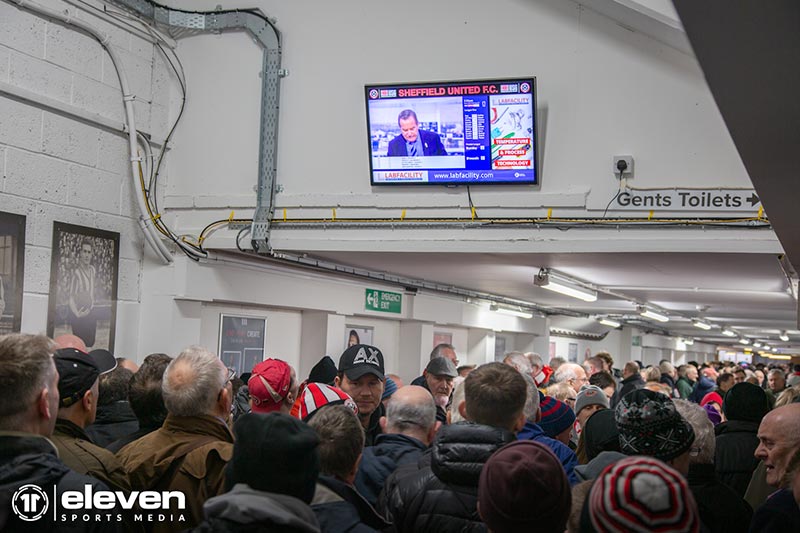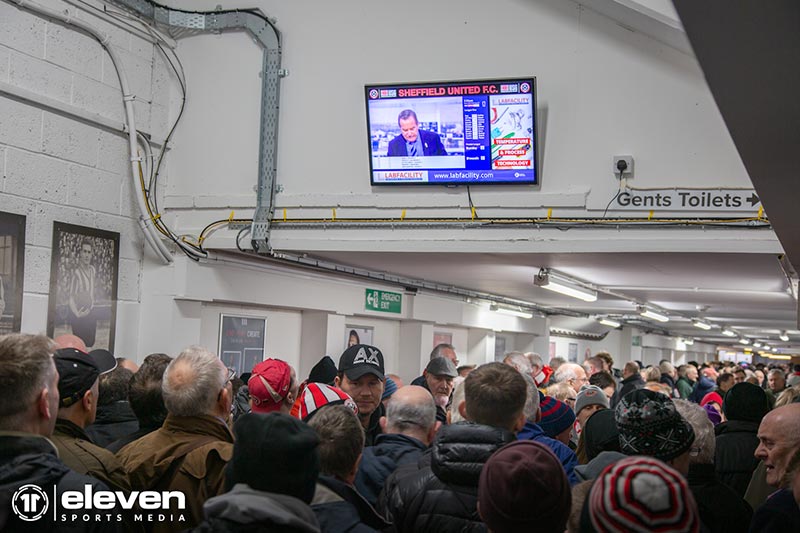 New Range of Vaccine Monitoring Kits
Posted on 05-03-2020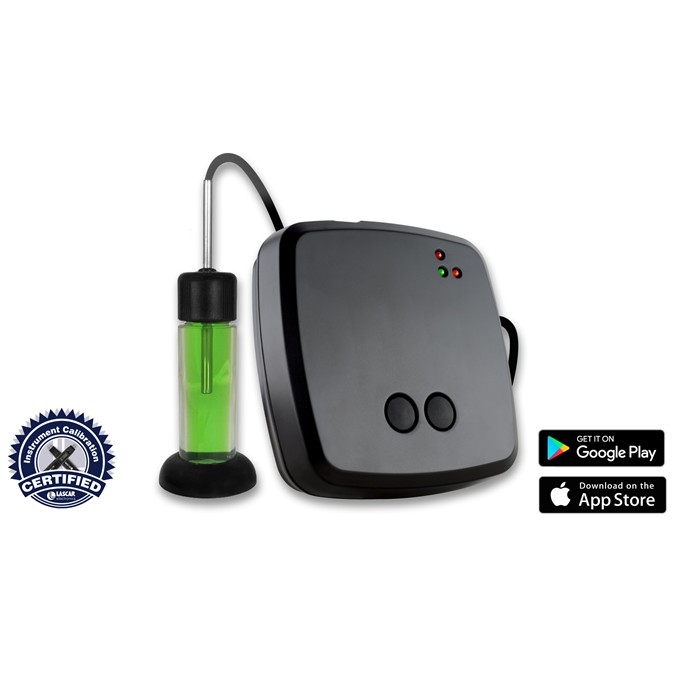 Data loggers are essential temperature monitoring devices for fridges and freezers storing vaccines. We now offer a range of vaccine monitoring kits that follow both CDC and NHS guidelines and that include a digital data logger, a glycol bottle probe and calibration certificate. From Lascar Electronics, these devices are available with USB, WiFi and SMS connectivity.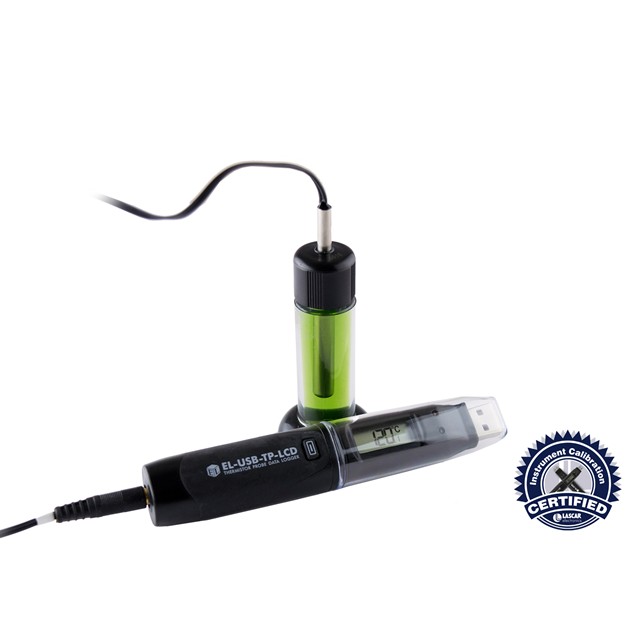 Excessive exposure to temperatures that are too hot or cold can result in vaccines losing their potency. Continued exposure degrades potency even further and unfortunately it cannot be restored and the vaccine must be destroyed.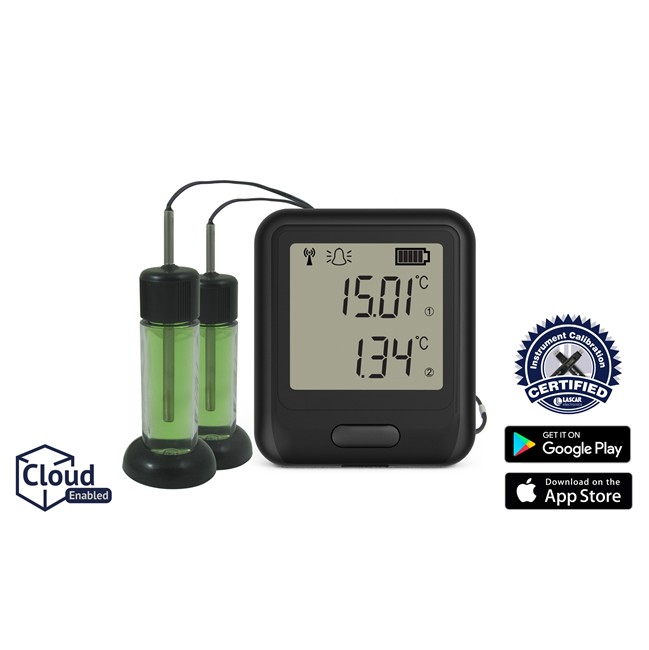 The Center for Disease Control (CDC) recommends refrigerators storing vaccines MUST be kept between 2ºC and 8ºC (36ºF and 46ºF) and freezers storing vaccines between -50ºC and -15ºC (-58ºF and +5ºF) and recommends the use of a digital data logger to continuously measure temperature of vaccines in storage.
Labfacility & The Northern Powerhouse
Posted on 06-02-2020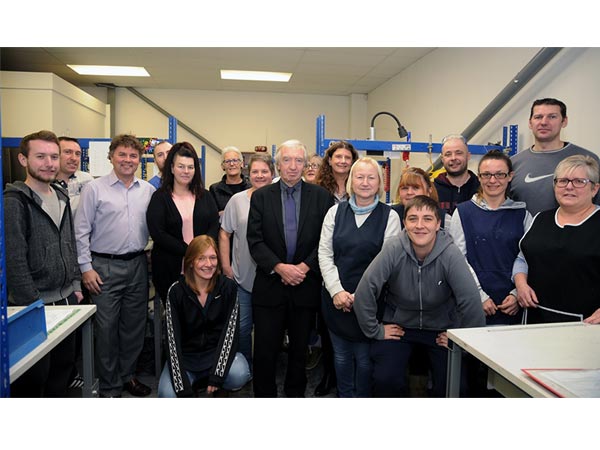 Labfacility turns up heat on international growth after securing backing from Finance For Enterprise and the Northern Powerhouse Investment Fund.
The UK's leading manufacturer of temperature sensors is set to expand its operations in South Yorkshire after securing a six figure lending package from NPIF – BEF & FFE Microfinance, which is managed by Business Enterprise Fund (BEF) and Finance for Enterprise (FFE) and part of the Northern Powerhouse Investment Fund.
Exposed Junction Thermocouples
Posted on 15-01-2020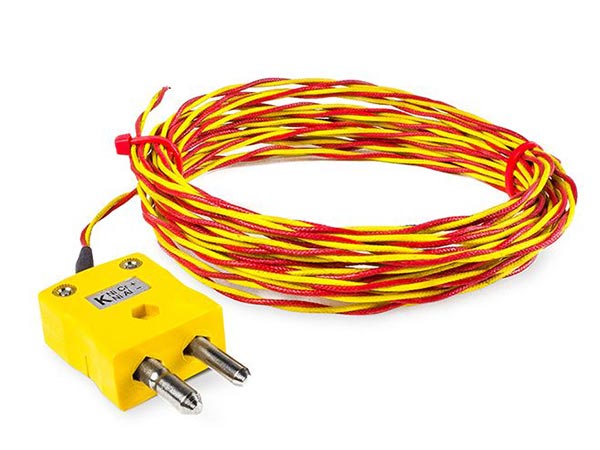 An exposed junction thermocouple is the simplest form of thermocouple. It consists of two pieces of thermocouple wire joined together with a welded bead.
Labfacility offer PFA, PTFE and glass fibre cables with various terminations such as a moulded on miniature plug or bare wire tails. IEC and ANSI versions available.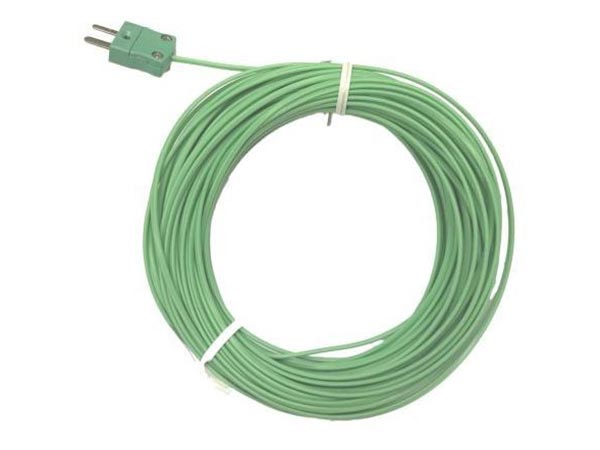 Verigo Cold Chain Data Loggers
Posted on 16-12-2019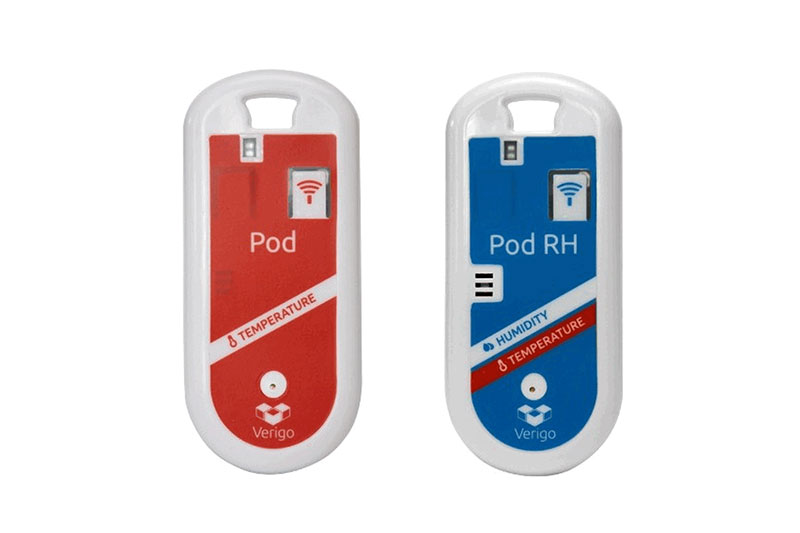 Cold Chain Monitoring - Easier than ever. Save time, ensure quality, and increase visibility of your temperature controlled logistics operations. NO wires or WiFi required.
The Pod environmental Bluetooth data logger records and wirelessly transmits temperature data and excursion alerts to your smartphones and tablets; no cables or readers required! Simply download the Verigo app for Android™ or iOS™ to your smart device and start using your Pod.
Ideal for use in the healthcare industry where guidelines state that any area that stores drugs must have temperature records.
Users can customise their Pod for each monitoring session by inputting a distinct name, scanning a product barcode, setting temperature thresholds, and fully configuring for any particular application.
During use, the mobile app allows users to view all Pods up to 30 meters (100 feet) away in real time with their current temperature readings and alerts.
Ease compliance with new Good Distribution Practice (GDP) requirements - Validate the integrity of your cold chain every mile of the way - Monitor and qualify inconvenient locations.
Includes versions for temperature monitoring, humidity and temperature monitoring together with cryo and pointed tip probe versions.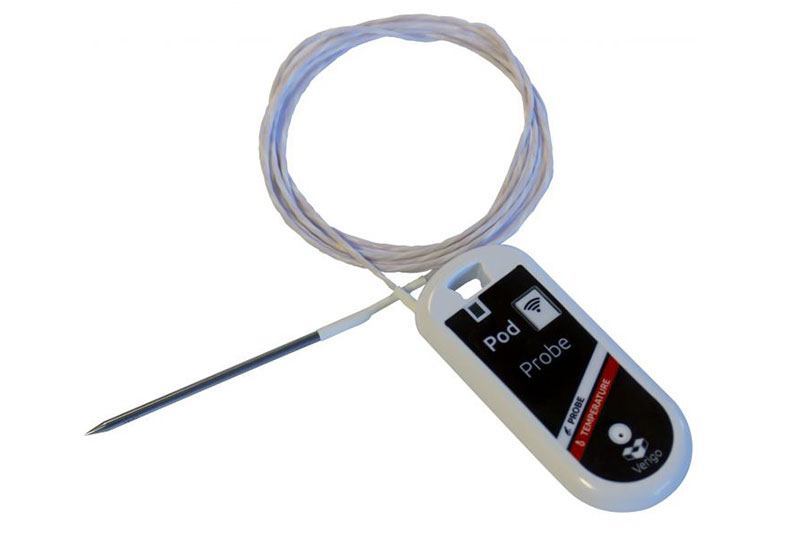 Season's Greetings From Labfacility
Posted on 04-12-2019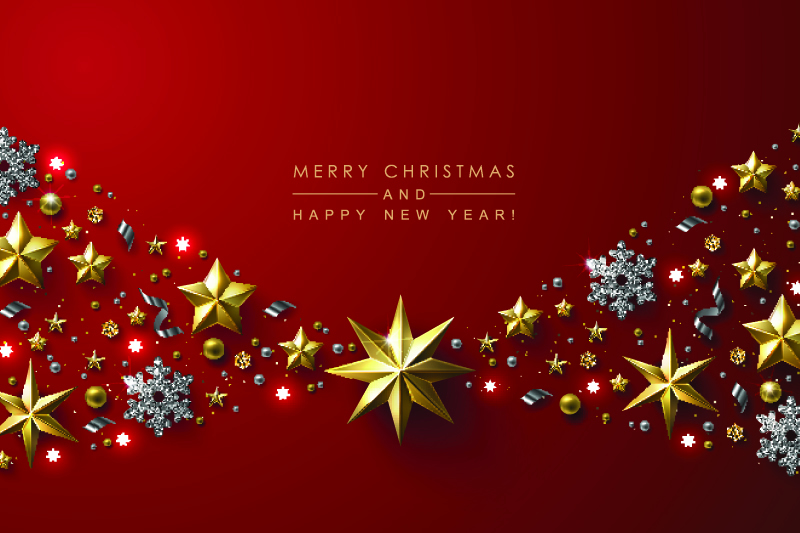 We would like to take this opportunity to say thank you to everyone involved with our company including customers, staff, suppliers and partners for your support during the year.
We are looking forward to 2020 and working with all of you again next year. Season's greetings from all of us and we wish you a Merry Christmas and a Happy New Year.
Our last working day before Christmas will be Friday 20th December, which makes our last day for despatch of stock items Friday 20th December. We are open on Thursday 2nd January 2020.
Please note: Any orders placed after 2PM on Friday 20th December 2019 will be processed when we return in the New Year on 3rd January 2020.
Labfacility attend the Public Sector Catering Expo
Posted on 20-11-2019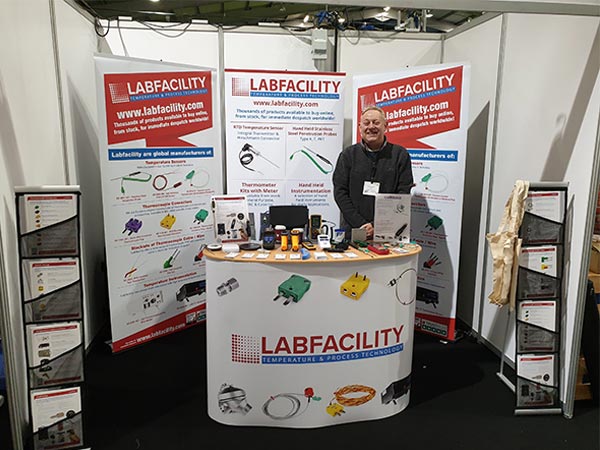 Labfacility attended the Public Sector Catering Expo 2019 this week at the Telford International Centre - a brand new, unique single event that brings together buyers, decision makers and influencers from across the entire industry. On display were a large range of our catering temperature instrumentation and a selection of our best selling products. Please see our exhibitions page for all future dates and venues we have booked and come and see our friendly team for all your temperature requirements.
Labfacility attended the Advanced Engineering Exhibition this week at the NEC in Birmingham, UK.
Posted on 05-11-2019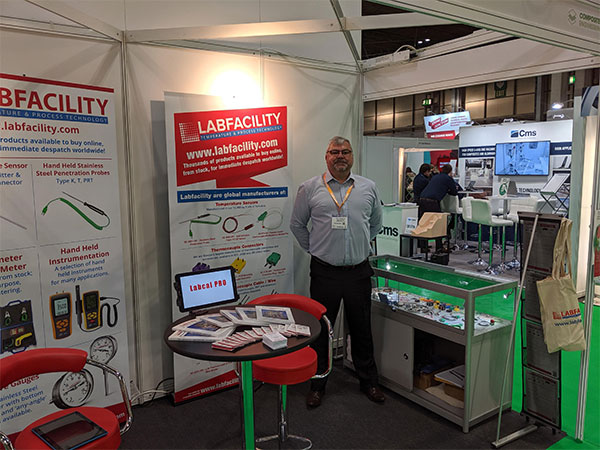 Advanced Engineering is the UK's largest annual advanced engineering and manufacturing event with a two-day attendance of some 15,000 engineering professionals and Labfacility had a successful two days with plenty of visitors coming to discuss our large range of temperature products and services.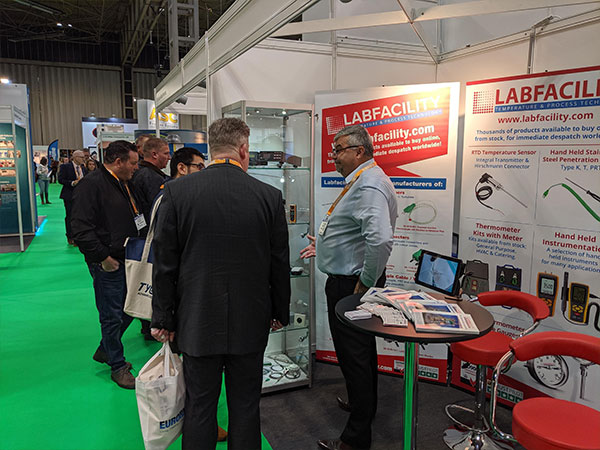 Please come and see us at the next show later this month when we attend the Public Sector Catering Expo 2019, 19th – 20th November 2019 at the Telford International Centre - Stand 24. More Details
New vehicle brake pad and disc temperature sensors added to our Motor Sports section online
Posted on 03-10-2019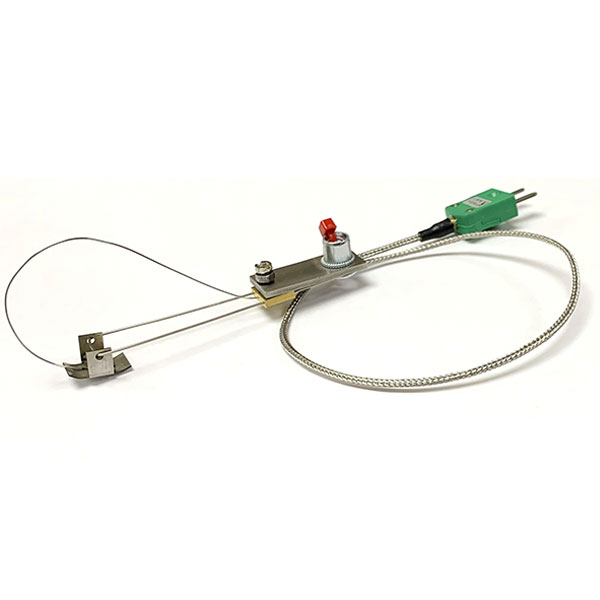 Thermocouple brake disc rubbing style sensors are designed for use up to 800°C. Tyre probes, kits and IR Thermometers are also available in this sector.
Official Distributor of Lascar Data Loggers
Posted on 03-09-2019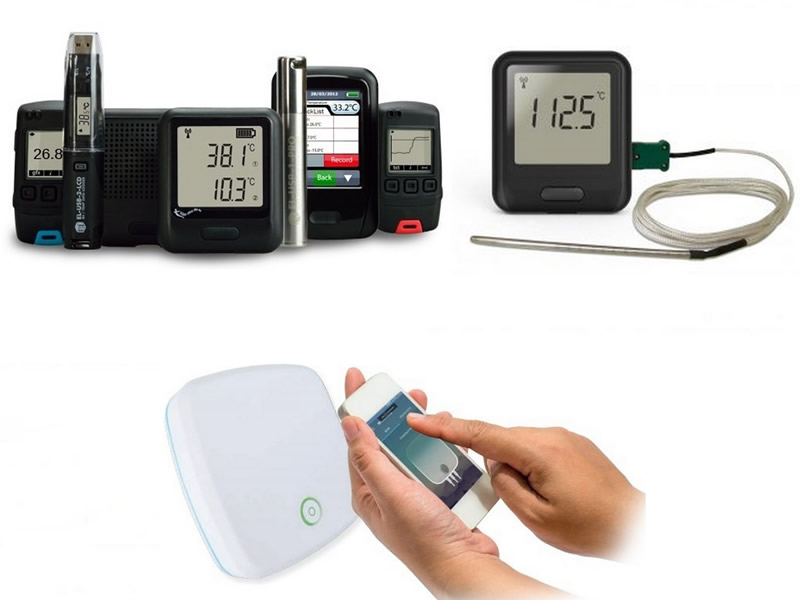 We are proud to be an official distributor for Lascar Electronics. We offer a wide range of their popular data loggers with 50 items currently available to buy-on-line with many kept in stock or available with short lead times. Products include the USB data loggers for temperature and humidity, the PDF software free range, 21CFR compliant data loggers, Cloud and WiFi loggers, the graphics screen GFX range, EnviroPad, DataPad and Panel Pilot displays and boards.
Click here for more information and to view the entire range. Full technical datasheets are available to download on the product pages.
New range of products available to buy on line now
Posted on 01-08-2019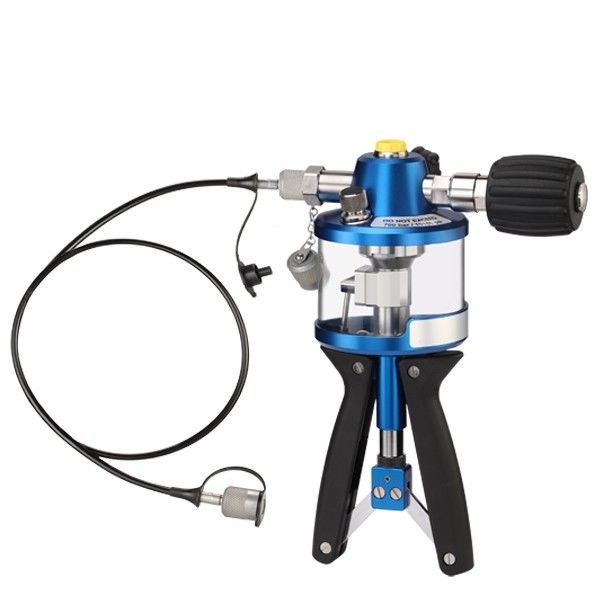 New range of products available to buy on line now. SIKA Hydraulic & Pneumatic Hand Pumps for testing, adjustment and calibration of all types of pressure gauges. From the basic pneumatic model (4 bar max) to the hydraulic kit (1000 bar max).
Individual pumps and kits available with adaptor kits. max pressures range from 4 bar to 1000 bar to suit your requirements.